In early 2007, Ryan Ozawa and a friend organized an informal meetup for anyone on Oahu who was interested in technology.
"We put out the call as far and wide as we could ... and we had four people show up," recalled Ozawa, the co-founder and CEO of ag tech company Smart Yields.
For the inaugural meeting, they gathered at the Starbucks in Manoa, but the group — later dubbed Manoa Geeks — soon outgrew the coffee shop. They relocated to another space, and before long, they outgrew that, too. Within a few years, Ozawa said, "we were drawing 200 people and we ran out of venues that could take us."
That growth is indicative of the rise of Hawaii's tech sector as a whole. Over the past decade, Hawaii has built a tech ecosystem filled with startups, accelerators and venture capital. Meanwhile, existing companies are integrating tech in ways they haven't before.
This transformation, the continued challenges the sector faces, the impact of Covid-19, and why it all matters, were among the topics when a group of industry leaders gathered virtually on April 8 for Pacific Business News' annual Technology Roundtable. Ozawa was joined by Leilani Farinas, executive director of TRUE (Technology Readiness User Evaluation); Meli James, co-founder of Mana Up and president of the Hawaii Venture Capital Association; Maya Rogers, CEO of Tetris and founding partner of Blue Startups; and Tyler Saenz, CEO and product architect of Parklinq.
---
Meet the panelists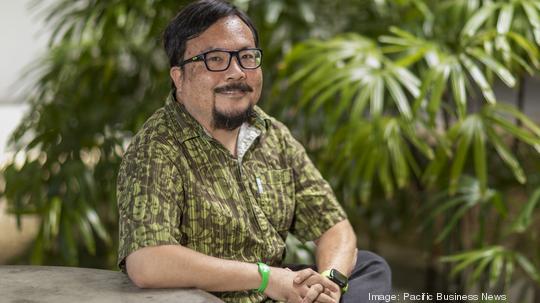 EUGENE TANNER | PACIFIC BUSINESS NEWS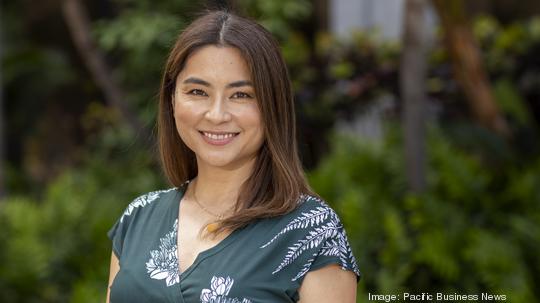 EUGENE TANNER | PACIFIC BUSINESS NEWS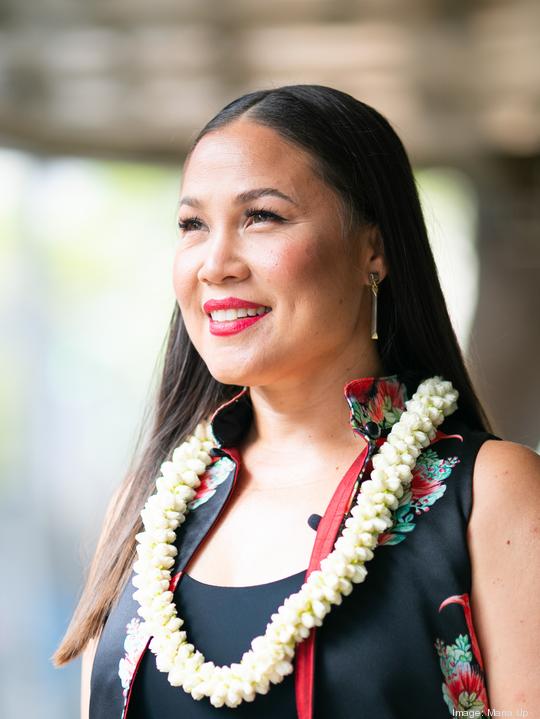 Mana Up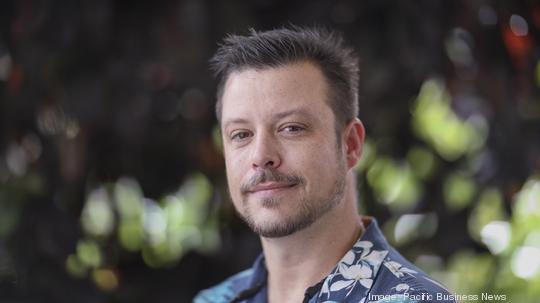 EUGENE TANNER | PACIFIC BUSINESS NEWS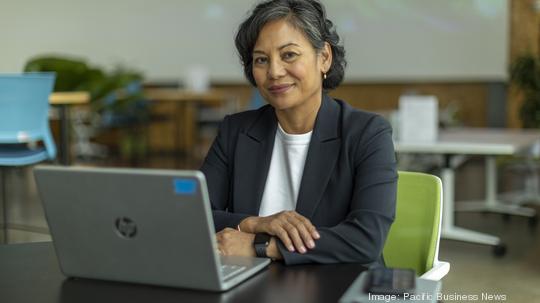 EUGENE TANNER | PACIFIC BUSINESS NEWS
---
Building an ecosystem
When people ask how the globally known video game Tetris came to be based in Hawaii, Rogers likes to say it's not because the company has any business in the Islands. It's based here, she explains, because this is where they want to live.
"[Our family] moved back to Hawaii because this is where we have roots … and we choose to be here because we want to," said Rogers, whose father, Henk Rogers, discovered and published the puzzle game in the 1980s.
At some point, Rogers, who spent a chunk of her childhood in the Islands, began to wonder, "If everybody had the choice, would they move back?"
Giving more people that option to return to Hawaii is what inspired her to launch venture accelerator Blue Startups in 2012 alongside her father and Chenoa Farnsworth, who serves as managing partner. The program focuses on helping scalable-technology companies compete globally. It emphasizes product development and go-to-market strategies, and offers seed funding, mentorship and networking opportunities.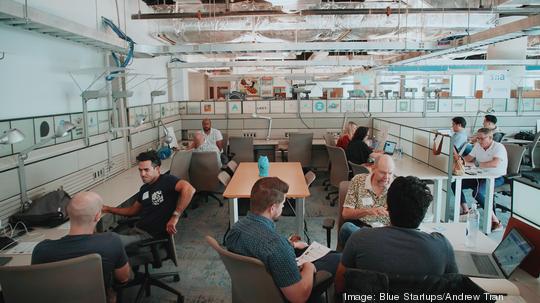 Courtesy Andrew Tran/Blue Startups
The goal, she said, was looking at "how can we create an industry, an ecosystem in Hawaii that allows people to live and work [here] … versus moving to the Bay Area."
James, who grew up on Oahu, said it was the lack of such an ecosystem at the time that made her feel like returning home wasn't a viable option after she graduated from Cornell University. Instead, she headed to the Bay Area, where she founded her first company, a mobile wine app called Nirvino, in 2007.
When James returned to Hawaii in 2012 after a decade in California, it was her mission to "help build an innovation ecosystem in Hawaii." She worked with Blue Startups and other accelerators before launching product accelerator Mana Up in 2017. Focused on Hawaii-made consumer products, the accelerator includes workshops, networking, and mentorship from industry experts to help businesses scale globally.
"[I wanted] to change how we view innovation and entrepreneurship in Hawaii, and the types of companies that could not only start here but also thrive here.
"We have always had great ideas in Hawaii and we have unique opportunities to create solutions. We have just always lacked the resources, mentorship and access to capital," she said.
Both Blue Startups and Mana Up have made impressive strides. Blue Startups has invested in more than 100 companies — half of which are from Hawaii — and its list of alumni include locally founded businesses that are gaining global recognition such as Volta and Instant Teams. Mana Up has worked with 63 companies, including popular brands such as Manoa Chocolate and Coco Moon.
As startup founders, Ozawa and Saenz noted that the innovation ecosystem is much more developed now than when they were starting their businesses just a few years ago.
"I think that there hasn't been a better time to try to start a business, to create a startup, or to take your business and scale it. The menu of resources is pretty good now," Ozawa said.
Those resources, panelists noted, now include an expanding supply of funding sources — a recent addition of which was Mana Up's launch last fall of its first venture capital fund, with plans to invest $6.3 million in Hawaii-based product startups.
Meanwhile, TRUE, an initiative of the Hawaii Executive Collaborative, aims to bolster another part of the sector by accelerating the adoption of technology within existing businesses and the workforce.
For any type of business in any industry, Farinas said, integrating tech into daily operations can increase efficiency.
Farinas shared the example of TRUE's recent work with Central Pacific Bank to implement an AI-enabled call center as a way to improve customer service. The result? "They were able to see a 33% decrease in wait times, a 70% decrease in call volume, and a 153% increase in customer satisfaction," Farinas said.
Plus, she noted, "tech adoption can absolutely create career opportunities."
The panelists agreed that, when it comes to adopting certain trends — including the utilization of technology — Hawaii can tend to be slower on the uptake than other states. But they diverged on how much that matters.
Ozawa, who in addition to his role with Smart Yields also runs his own business and PR consulting firm, pushed back against the assumption that Hawaii is "behind" other places. He does not feel that moving a little slower equates to lack of progress.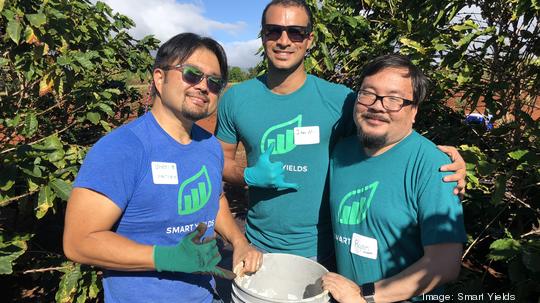 Courtesy Smart Yields
"I think, on the other hand, things can move too fast to the point it is counter-productive. And I think we enjoy, to some extent, a buffer in that things can percolate a little longer," Ozawa said. "We have time to look at something before we say we are going to adopt it. Does that make us slow? Give us a disadvantage? I can see that perspective … but the 'lack of progress' I bristle against."
Farinas agreed, noting that seeing products roll out on the Mainland first can be beneficial. When something new does arrive here, it "was already iterated over many times and … all the kinks have typically been worked out," she said.
Rogers, however, said if something arrives here five or 10 years later, "then the world has moved on to bigger and better things and we are still stuck in that old place."
"That is a speed bump for us that we need to somehow get over," Rogers said. "What can we do to tap into our strengths to really move the needle forward?"
And the group did agree that Hawaii has plenty of strengths it can tap into. The panelists cited sectors like energy and sustainability as areas where Hawaii has distinct advantages.
Parklinq and Smart Yields are prime examples. Parklinq digitally connects parking real estate owners with drivers looking for a spot, and one of its goals is to reduce carbon pollution by eliminating the time drivers spend searching for a space. Smart Yields offers a real-time monitoring and data analytics platform to help farmers maximize yields.
With these sectors having worldwide importance, James pointed out, they represent opportunities for Hawaii to be on the forefront globally. "We are not going to be leaders in everything, but [we need to] be leaning into the areas that we can be leaders in and that we are leaders in," she said.
Executive search
As much progress as Hawaii's startup scene has had in recent years, challenges remain.
When asked what his biggest challenge was in building Parklinq, Saenz said with a laugh, "it's hard to remember everything — it's been five to six years of just hell."
Recently, the startup has achieved some big wins – for one, it launched a new partnership with Ko Olina. But Saenz said it has been "a long road" getting there.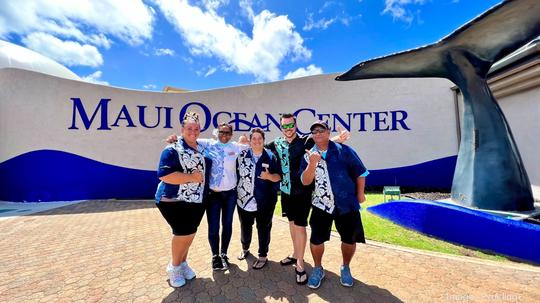 Courtesy Parklinq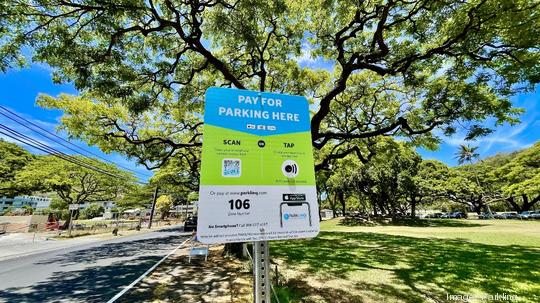 Courtesy Parklinq
In the beginning, he said, one of the main hurdles was finding local workers. Today, the company employs 13 people, including eight in Hawaii, but the problem persists on a new level: Now he's having trouble finding experienced high-level executives — a CFO and a COO in particular — to help guide the company through its next phase.
James said she sees a lot of growing Hawaii companies face a similar issue once they reach a certain level.
"That is a big challenge that Hawaii has is that we don't have seasoned executives, and we don't have seasoned entrepreneurs that can come into companies — not only from a mentorship standpoint but also to plug into higher-level management positions as a company continues to grow," she said.
It seems to be a chicken-or-egg scenario.
One of the reasons the sector doesn't have enough seasoned executives, James said, is that there is not enough business for them here.
"People get the bank job when they move home to Hawaii … and they are not able to jump around to startups or to different businesses because we don't have more of these businesses. … And we are not going to get that experience that we need unless we have the businesses here that can create those opportunities," she said.
James said one of her goals with Mana Up is to help create 100 Hawaii companies earning $10 million or more in annual revenue.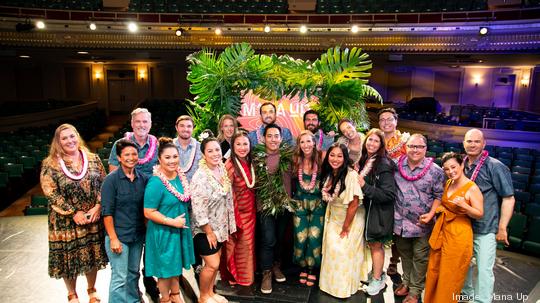 Courtesy Mana Up
Imagine, she said, what that could look like from a C-suite standpoint.
But even if there were ample opportunities, companies can't hire locally if the workforce doesn't possess the necessary skillset, panelists said. They emphasized the need for better education and training to act as a pipeline into these jobs.
"One of the biggest challenges that is underlying all of this, from finding a good C-level executive to finding a good software developer, is the lack of talent," Ozawa said. "And I don't mean the lack of talent in the sense that there is no talent in Hawaii, but we need to foster more of the workforce that can work for these companies. What will frequently happen is even if you build a successful business in Hawaii, you start to hire people from the Mainland. … Deep down in your heart you want to hire someone in Hawaii, but sometimes it is just so hard."
Rogers agreed, noting that exposing students to opportunities is key. "It has to start with education at the high school level and really showing them what else there is out there besides what their parents did for a living," she said.
Remote possibilities
Saenz's initial idea for Parklinq came to him after struggling to find a place to park in Waikiki. But that was back in 2016, and he said the business struggled for years to gain traction. Prospective partners, he recalled, were hesitant to ditch the traditional parking gates in lieu of digital parking technology.
That changed when Covid hit.
"When everybody went to QR codes and all these different forms of payment, that is when we actually launched and started really making a business out of this," Saenz said.
"It's all done off of software and signage, and I think that people were afraid to take that leap before the pandemic because [they thought] you've got to have a gate arm to keep people out, that's just how it works. … Covid was the breaker of that that allowed people to say OK, maybe people can work remotely, or maybe we can pay for something on our phone."
The pandemic also opened up new opportunities for Mana Up businesses with the push toward e-commerce.
In early 2020, Mana Up opened a retail shop in Waikiki, House of Mana Up, that carries products from entrepreneurs who have gone through the program. During the pandemic, with restrictions on retail and travel, House of Mana Up launched e-commerce, which has proved to be a valuable revenue stream for many of the companies.
"It has been amazing to see the world becoming our customer base as opposed to the people that could physically come here every year. … Half of our companies actually had their highest revenue years ever during the pandemic," James said.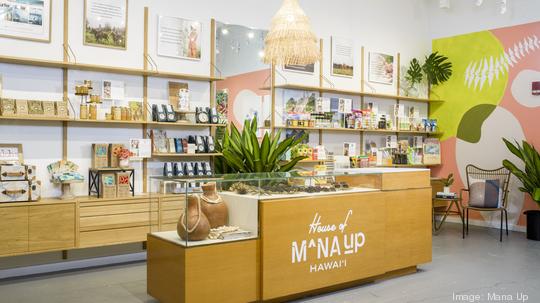 Courtesy Mana Up
On a broader scale, the panelists also noted that the pandemic accelerated the general adoption of technology — perhaps most notably when it comes to remote work.
"[It] really put technology front and center, and all the benefits that it could bring to everyone who never thought that they would be able to work remotely, and for companies and state agencies who never thought that they would allow employees to work from their laptops," Farinas said.
Farinas said there are a lot of benefits to this new way of working — it's faster, it can make collaboration easier, and it gives workers more flexibility in where and when they work.
Rogers said she has already seen "an influx of talent moving to or back to Hawaii, primarily due to the acceptance of remote work."
"Having more talent in Hawaii is a positive outcome for our businesses and Hawaii's tech sector in general," Rogers said. "It means that we can expand our local industries to be less dependent on tourism and the military."
But Ozawa cautioned that the normalization of remote work could be a "double-edged sword" — while there might be more opportunities for Hawaii residents to get jobs anywhere in the world, that also means that local companies might look elsewhere for workers.
"We are going to be able to play in the marketplace globally more than we ever have before," Ozawa said. "But that marketplace can also come and take over Hawaii if we are not careful.
"Both employers and employees will be competing on a global scale whether or not they're ready," he added.
A way to thrive
During the discussion, Rogers brought up the myriad challenges facing Hawaii's economy as a whole. People are being priced out of their homes, she said, and the cost of living continues to rise.
"How do we save our economy?" she asked the group.
The unspoken answer that underlined much of the conversation was that technology — everything from growing startups to utilizing tech in existing businesses — has the power to do that.
"Technology provides a way for us to thrive," Farinas said, noting that part of her larger mission with TRUE is to help low-income households.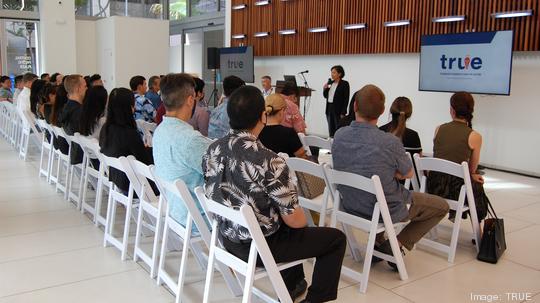 Courtesy TRUE
Continuing to build the tech ecosystem, James said, "is economic development in its truest form — it's sustainable livelihoods, it's jobs that people actually want to have that are different than traditional industry here." That's not just tech companies, she pointed out — it's also a range of other industries such as law, marketing, insurance, and other services that a business needs.
"When you think about that multiplier effect, if we can create 100 more businesses, it's like a 10x [impact] around the ancillary services that will grow alongside of that," James said. "And I think that is why it is so exciting when we think about startups, entrepreneurship, small business, and forming business here … because it all builds the economy together."